April 12th, 2005
---
05:36 pm - one more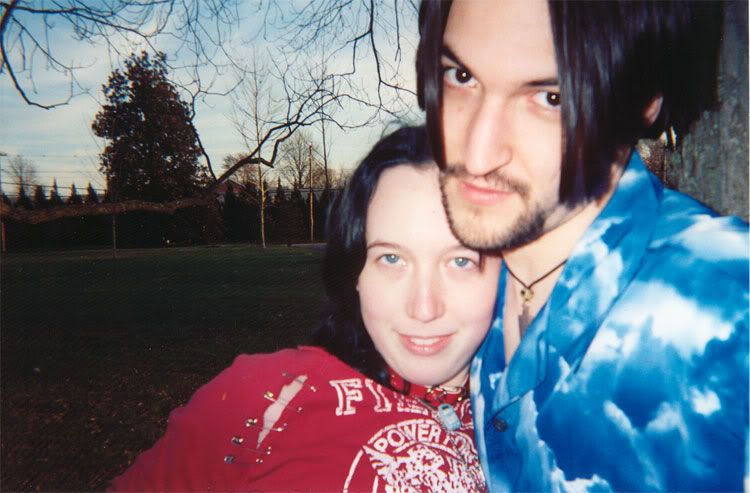 05:29 pm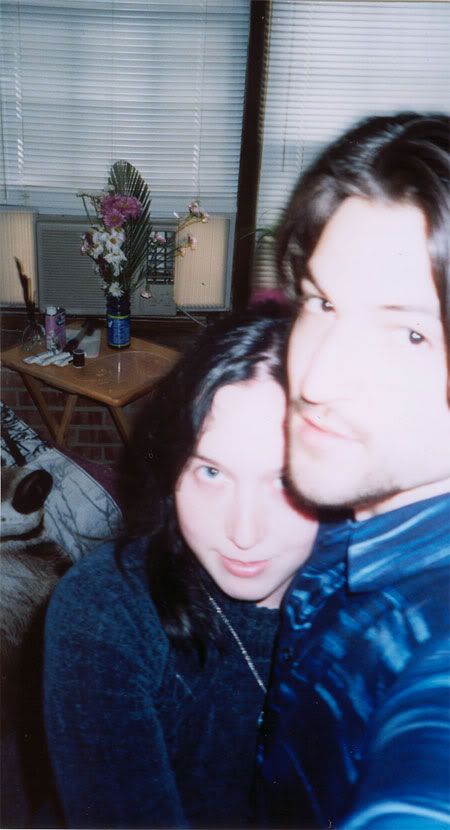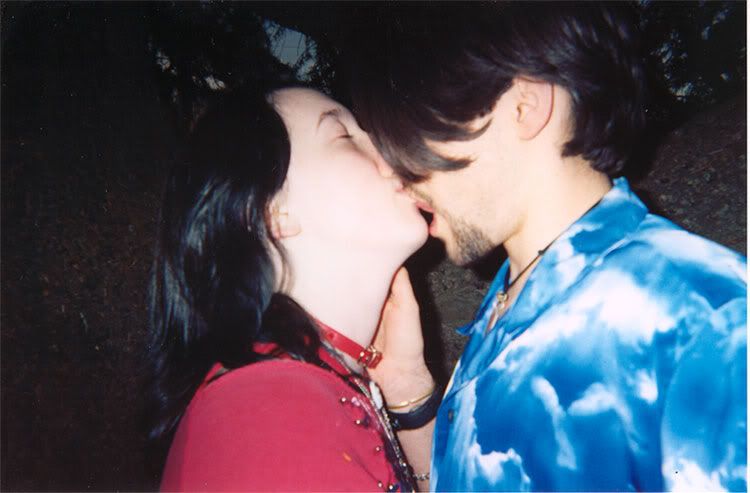 Robbie and I...I'll write about my trip to see him later, right now i'm too lazy to go into it, there's so much to say

OMG i miss him...

05:23 pm - Urban Decay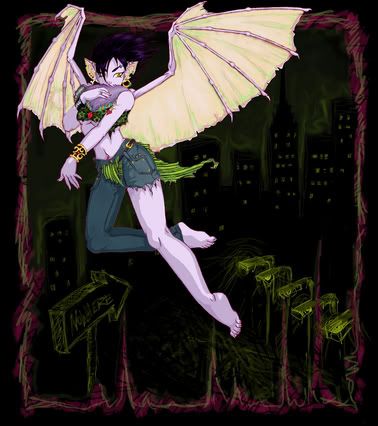 this is something i did recently on photoshop...just posting to see if this'll work...

February 28th, 2005
---
February 24th, 2005
---
02:45 pm - We are mobsters and bitches yo
I'm quite happy with myself lately. I've actually had a social life! To think! Last weekend, school was cancelled on monday (valentines day), and i came to katie's really early in the morning and we watched music videos and made backgrounds for the desktop, and zach came over, and it was fun. Then, we didn't have school on friday or monday! So thursday night, I stayed at katie's again and watched her play practice and went to zach's where we watched monty python on a really big screen and ate cruncy cheap wonton soup and everyone fell asleep but me. The next day, we painted the backdrop for the play, then i went home, then katie and zach and drew came and got me and we went to see katie and zach's friend, missy, play at the cabage shed. I'll explain that in a minute. Anyway, the ride there was the most fun part. We all sat in the front even though there was plant of room in the back, and i got to sit on katie and then zachs lap and we cuddled and i felt loved. I had this same feeling of total and complete contentment that I haven't had since Interlochen. This weekend i've realized that this has actually been one of the happiest years of my life, so far (as lame as that sounds). anyway, the cabage shed is this restaurant/bar with a really cool atmosphere...low lights and tring lights and random crap and paintings and signs hanging all over the place, and it's right on the harbor. Missy played (guitar) and sang so well... it was awesome. Then we watched office space which was hilarious and once again, i was the only one whoe stayed up. The next day, Katie made Drew and Zach watch Matrix Reloaded, because Katie can not abide knowing people who have not seen and enjoyed the entire matrix trilogy. Matrix Nazi. Later that night, we went to my first Frankfort School dance. I felt slighty ashamed of myself but that feeling didn't last to long. We went to the Fusion (this really good asian restaurant) with a bunch of people. Katie and I looked so awesome, Kate was like a mobster from one of those old movies, except a lesbian mobster in a skirt. She did a good job of mixing up masculine elements with feminine ones. I wore my gorgous red dress and deep red lipstick and katie curled my hair, then I was her sexy mobster arm trophy. She opened doors for me, took off my coat, pulled my chair out, and ordered my food for me, it rocked...I was in my element. At the dance, I actually danced...a lot...and we stayed the whole time! And then, sunday and today we just hing out. I really don't care if this is an obnoxiously long, tedious journal that no one will want to read. I'm going to write like this from now on, then i will never forget what happened in the past couple of days. sometimes I'll throw in my much more poetic, interesting journal entries from class, but not today. Here are pictures.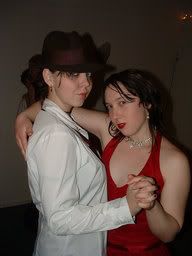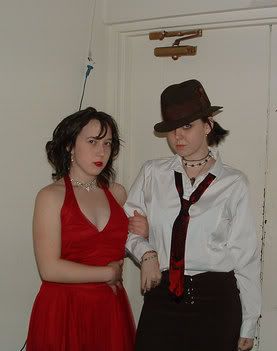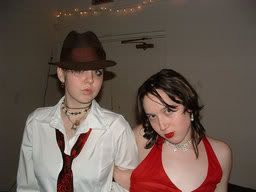 Current Mood:
chipper
Current Music: Mr. Brightside - The Killers

February 8th, 2005
---
09:20 pm - adorable
I have decided. There are way too many cute girls out there to not be bi. So there. That's it. I have much to say but not enough energy to type it all. More later.
Current Mood:
high

January 24th, 2005
---
08:09 am - When I am Queen...
I've dyed my hair black, jet black...and I'm wearing pink lipstick.
Current Mood:
refreshed
Current Music: Jack Off Jill

January 20th, 2005
---
07:56 pm





The Great LiveJournal
Outage of 2005




During the outage I went straight over to deviant art.





Brought to you by geek-foo






now thats just creepy...how did they know?

January 14th, 2005
---
09:50 am - Heaven and Lotus
Today i'm going to look for a job, and i'm going to look really, really hard. I've suddenly found the motivation i've needed for so long...to take control of everything in my life. I'm on the south beach diet, lol. I've figured out what I'm gonna do next year, I found the solution to everything...my fear but anticipation to be out on my own...my unwillingness to tie myself down to any one option...my determination to...well, I feel stupid saying it all. But I have a plan. In order for this plan to work, I need another, non-gallery job, a car, and a savings account. By this summer I should have all of these things. I have my tickets to go see Robbie, and I have a ride to the airport for sure! I'm so fuckin excited.I'm on the edge of something...my life probably. Change, finally...for the better. I'll MAKE it be for the better. The heaven and the lotus card signify a new beginning. Should I trust Mah Jong any more? I always feel lost without some sort of oracle, but all the messages i get are so vague lately.
I'm so scared and so excited for everything thats to come.
Current Mood:
determined
Current Music: "Dark Chest of Wonders" -NIGHTWISH

January 4th, 2005
---
10:28 am
1. What did you do in 2004 that you'd never done before?
kissed people, including girls, went down people, went to a wedding, stood up to my mom, opened up completely to someone, drank champagne, ate tempura, had a boyfriend, felt attractive, painted on canvas, made digital art, made a guy cry, worked out, cheated on someone, fell in love, went to Seattle

2. Did you keep your new years' resolutions, and will you make more for next year?
I didn't make any

3. Did anyone close to you give birth?
no

4. Did anyone close to you die?
no, not that i know of anyway

5. What countries did you visit?
none

6. What would you like to have in 2005 that you lacked in 2004?
To be far away from and independant of my mother, sex, Robbie

7. What date from 2004 will remain etched upon your memory, and why?
I don't remember what day it was exactly, but one during the winter which i won't specify and the day i actually started talking to robbie and realized what kind of person he is

8. What was your biggest achievement of the year?
Painting two awesome self-portraits, achieving a really high score on my verbal SAT


9. What was your biggest failure?
Getting sucky-ass grades in chemistry and math, but i don't care about that so I guess it doesn't matter, letting my dad and stepmom down

10. Did you suffer illness or injury?
Got sick all the time, but not seriously, no injuries

11. What was the best thing you bought?
Several awesome CD's, tickets to go to Maryland, and my Wacom tablet

12. Whose behavior merited celebration?
All of my real friends should be celebrated all the time because they're awesome people

13. Whose behavior made you appalled and depressed?
Parents, Nick's, and sometimes katie's

14. Where did most of your money go?
chinese food, wacom tablet, tickets

15. What did you get really, really, really excited about?
eventually visiting Robbie

16. What song will always remind you of 2004?
"Dance Magic" by David Bowie

17. Compared to this time last year, are you:
i. happier or sadder? Happier
ii. thinner or fatter? Thinner, by a tiny fraction
iii. richer or poorer? No idea

18. What do you wish you'd done more of?
something i still haven't done to begin with, also...finished more of my digital artwork and followed through with more of my ideas

19. What do you wish you'd done less of?
fighting with parents, crying

20. How did you spend Christmas?
At my moms, crying because of stuff to do with my dad at times, talking to and being cheered up by Robbie, sleeping, reading and eating in front of the spaceheater

22. Did you fall in love in 2004?
absolutely

23. How many one-night stands?
lol

24. What was your favorite TV program?
Friends, Family Guy, Inu Yasha, Futurama

25. Do you hate anyone now that you didn't hate this time last year?
well, there are some people i hate MORE than i did last year...

26. What was the best book you read?
The "His Dark Materials" books, "startide Rising" by David Brin, the Liveship Trilogy by Robin Hobb

27. What was your greatest musical discovery?
Nightwish and melodic and operatic metal in general

28. What did you want and get?
A friend outside of Interlochen, love

29. What did you want and not get?
to see robbie

30. What was your favorite film this year?
I don't know...Pirates of the Carribean?

31. What did you do on your birthday, and how old were you?
I don't remember, and I was seventeen

32. What one thing would have made your year immeasurably more satisfying?
If i had been able to visit Robbie

33. How would you describe your personal fashion concept in 2003?
wearing whatever the fuck I happen to like and sometimes throwing shit on because I didn't wake up until 7:45

34. What kept you sane?
I was never entirely sane to begin with, but i suppose Robbie kept me in that form of insanity which for me is good, and out of the bad kind more often than i would have been without him

35. Which celebrity/public figure did you fancy the most?
Johnny Depp. I don't care if it's stereotypical.

36. What political issue stirred you the most?
The election

37. Who did you miss?
All my friends at Interlochen

38. Who was the best new person you met?


39. Tell us a valuable life lesson you learned in 2004:
A lot of the things other people think matter really don't.

40. Quote a song lyric that sums up your year:
"Called her over and asker her if she was improving, she said "feels fine it's wonderful wonderful here""-from "strawberry Gashes" by Jack Off Jill